METAL roofing
YOUR METAL ROOF IS JUST A FEW STEPS AWAY.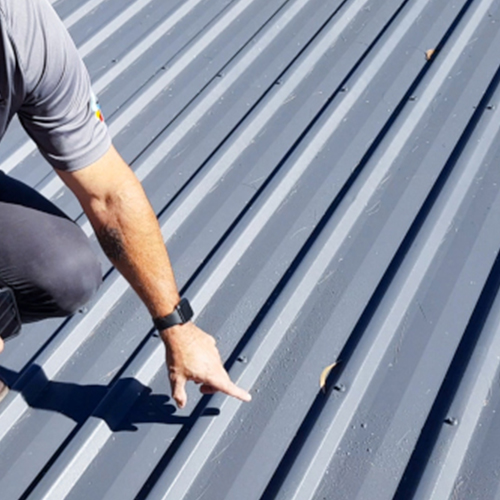 INSPECTION


We start with a thorough roof inspection. If storm damage is found we can assist you in filing an insurance claim and will even meet with your insurance Adjuster to ensure a reasonable settlement is made. Often times, leaving you with little to no out-of-pocket expense for your roof replacement. If your roof is leaking we will install a tarp to keep you dry until a more permanent solution is made.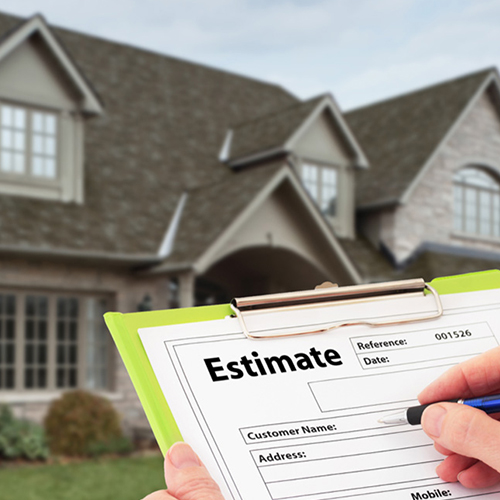 ESTIMATE/AGREEMENT


Once we have gathered all of your roof measurements we will provide you with a FREE estimate. If agreed upon, we will have you sign our agreement and schedule your install for a time that works best for you!

COVID-19 UPDATE: We can even email you the agreement and have you sign it electronically to maintain social distancing.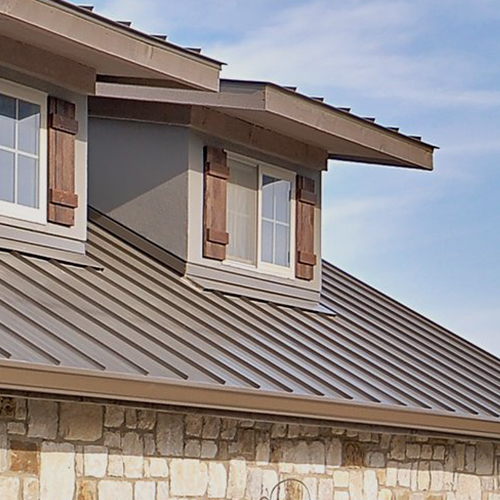 CHOOSING YOUR METAL ROOF


The most common/popular metal roofing styles we install is Classic Ribbed and Standing Seam.

What are the differences?
Classic Ribbed is a low profile ribbed panel that has exposed fasteners (screws). It is commonly found on pole barns and is a more cost effective option. It has a classic look by design.

Standing Seam is a concealed fastener system (hidden screws) which feature vertical or trapezoidal legs with a flat space between. This is one the most durable and weather tight roof systems available in the industry. It has a modern industrial look by design.

Whichever option you choose you will have peace of mind knowing that both styles have a 40 year manufacturers warranty that cover peeling and cracking and all of our roofs are backed by a 5 year labor warranty. Both styles have a variety of color options to choose from.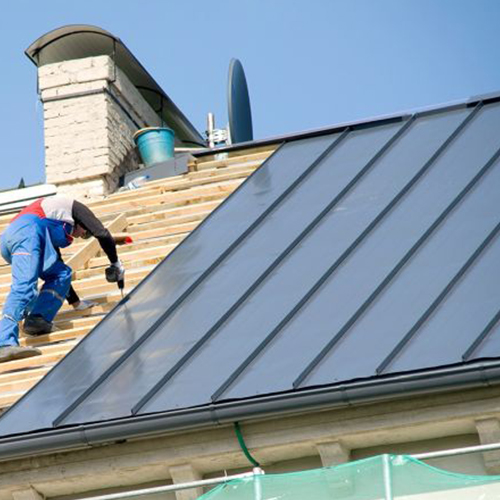 INSTALLATION


In most cases tear off of the old roof is not necessary. Leaving the old shingles on acts as an additional vapor/sound barrier, saves you money, and makes for a much cleaner job site. If tear off is necessary we will install tarps over landscaping to ensure your property is protected and we will clean up/haul away the old roofing debris in a dumpster that we provide. We install furring strips to provide a firm foundation for the fasteners. We then install the metal roofing panels, eave and rake trim, and other components your roof calls for (valley metal, chimney flashing, pipe boots, etc…)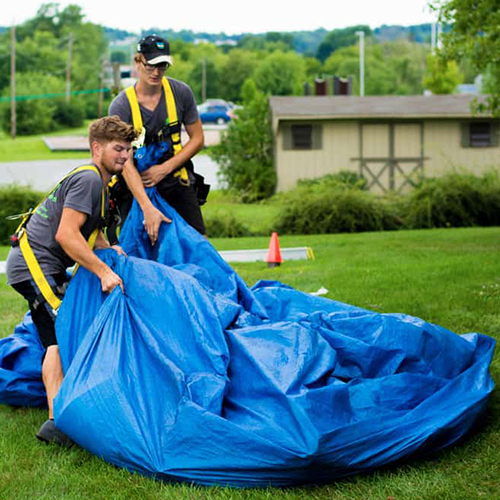 CLEAN UP


Clean up is one of the most important aspects to your roof replacement. We use an "all hands on deck" process. This starts by making sure the gutters, roof, and property are clear of roofing debris. We use hands and magnetic rollers to clean up loose nails/screws and dispose of them in the dumpster we provide and haul away. No job is considered finished until you, the customer are satisfied.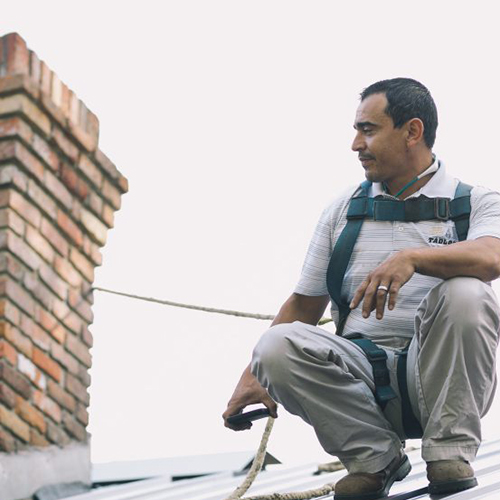 POST INSPECTION


Once we have finished your roof installation one of our project managers will re-inspect the roof installation and comb the property again for any stray screws that may have been missed, and ensure it meets our standards. When you are satisfied with the finished project we will send you a final invoice.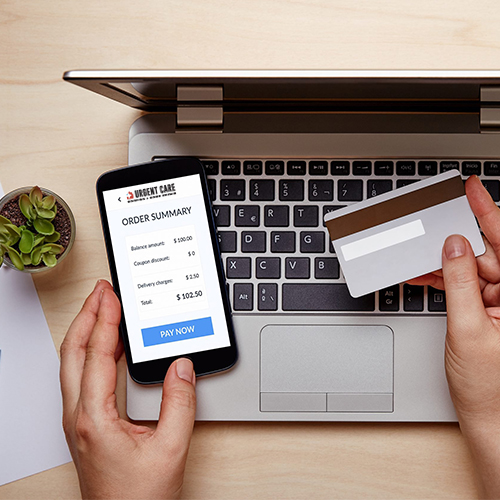 PAYMENT


We accept Credit/Debit, Check, Money Order, and Cash!